Dear Client, From August 1st. 2023 is it possible again to schedule appointments online. Due to personal circumstances I am temporarily unavailable. In case of emergency, I advise you to contact your doctor. Sincerely, Esther 
Welcome
Medical Pedicure Esther Amsterdam is the address where you can go for professional and specialist foot care in Amsterdam. To make an appointment, I refer you to this website, here you can make an appointment online. For questions I request you to send an e-mail.
- Esther Medical Pedicure & Sport Pedicure -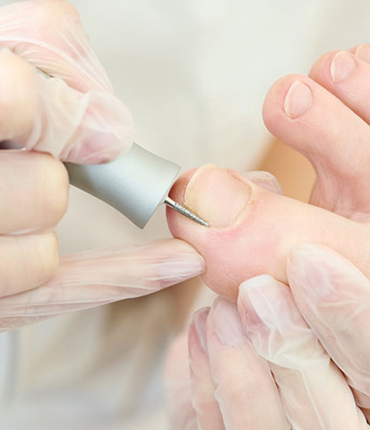 The practice in Amsterdam
The practice is open for medical pedicure treatments.
Medical Pedicure Esther Amsterdam offers you affordable and professional care for your feet.
Treatments Medical Pedicure Esther Amsterdam
These are the available treatments in our practice
All treatments
Fungal nails are a very common problem
From my own experience in my practice I have already achieved very good results with the PACT® Fungal Nail Therapy. The correct guidance and treatment from me as a Medical Pedicure is essential.
New effective treatment for fungal nails
PACT® Fungal Nail Therapy is a new method for the treatment of fungal nails that is almost 100% fungicidal. This innovative treatment therapy from Germany originated in the dentist world.
Read more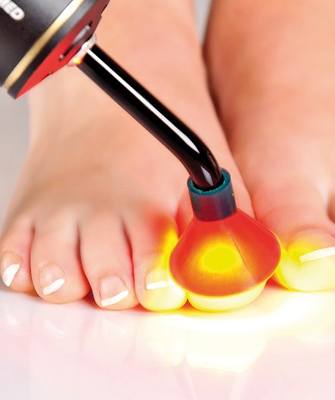 Make an appointment with Medical Pedicure Esther Amsterdam
Use the online booking module to make an appointment.
If it is not possible to schedule an appointment for this month, then the online calendar is fully booked, then click with the arrow to the right to go to the next month.
If you are in doubt about the treatment to choose, then choose the "basic treatment".
You will always receive a confirmation by e-mail, please read this carefully, if this confirmation does not end up in your inbox please check your "junk mail" or "unwanted messages". This confirmation comes as soon as you have completed the appointment. If you do not receive confirmation, please send another e-mail, and I will check it for you.

If you choose to make an appointment, you automatically agree with the privacy policy (Dutch) and disclaimer (Dutch).
You can cancel free of charge up to 24 hours in advance (see confirmation in your inbox).
Frederik Hendrikstraat 154 (corner building), 1052 JE Amsterdam
Our location offers ample parking (paid parking)
Opening hours
Mo., Tu., Th. and Fr.
11:00 am - 5:00 pm